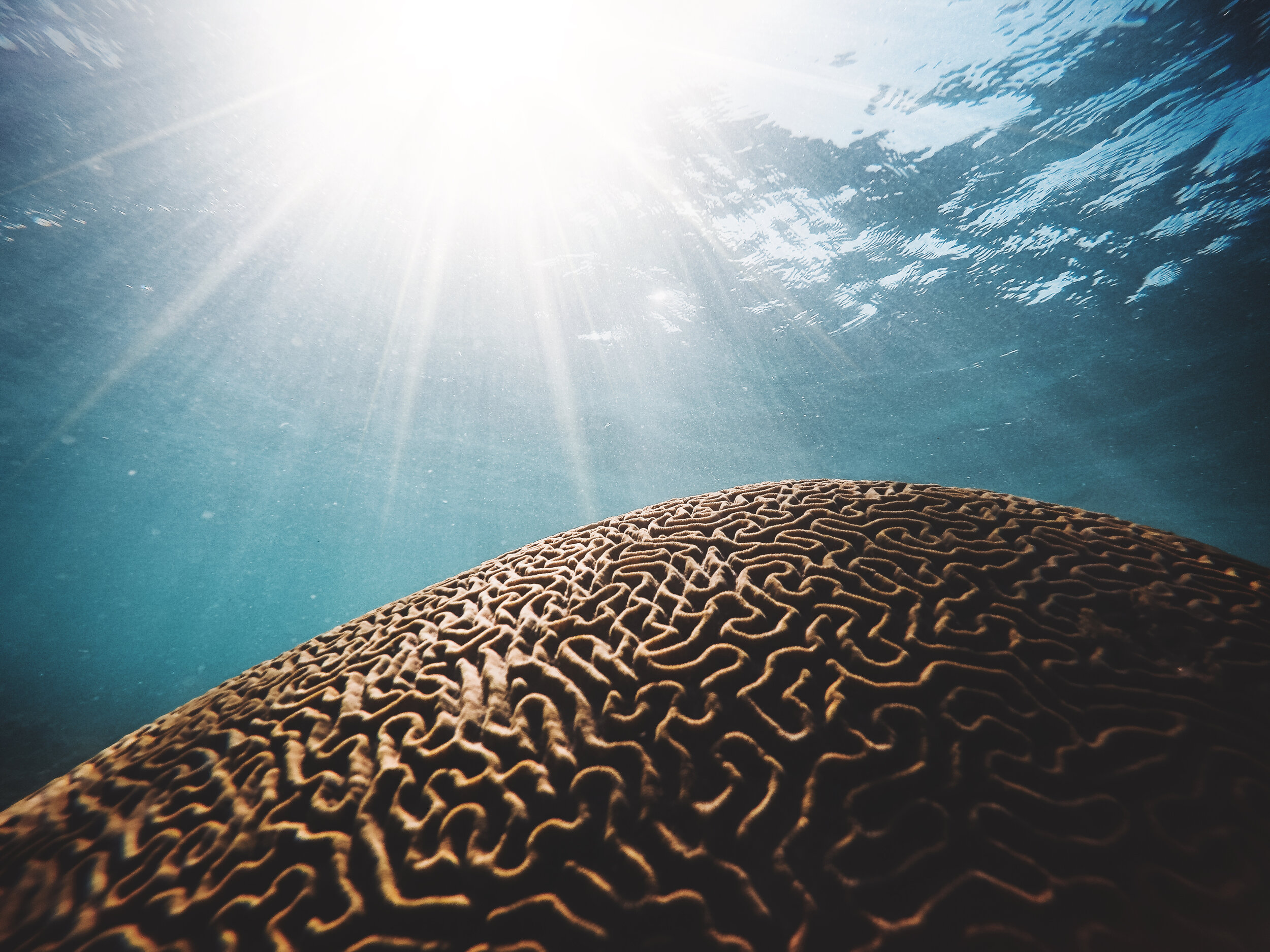 The Center for Cognition and Neuroethics
What We Do
CCN breaks down barriers that exist between scholarly disciplines and that surround professions. We support research activities across multiple fields and professions by creating, fostering, and supporting collaborations and communication across student and professional spheres. From opening doors for students to advancing careers of professionals, from working with local clinicians to collaborating with scholars around the world, our activities set in motion intellectual and creative growth that will have long-lasting and valuable impact.
Why
Our Mission is to inspire students and professionals to challenge and transform ideas, to provide valuable communal and research spaces, to provide the point of interaction that create opportunities for connections, collaborations and partnerships, and to connect sympathetic scholars, policy makers, activists, artists, teachers and students throughout the world. Underlying all CCN operations is one simple question: is there a better way? In everything we do, we seek out and implement better approaches to help us achieve CCN's goals efficiently and to optimally support the efforts of our project partners.
Dr. Shah on CCN
In an interview by the University of Michigan-Flint, Dr. Jawad Shah, neurosurgeon, CCN Co-Director and Advisory Board Member, and President of the Insight Institute of Neurosurgery and Neuroscience (IINN), discusses the creation of CCN.
Ethics and the Brain
Scientific progress raises a myriad of difficult questions about our place in the world, human purposes and values, and the legitimacy of educational, social, legal, medical and political policies that both assume and affect human abilities, choices, and actions. CCN organizes projects that bring together scholars and thinkers from all fields, professions and disciplines to explore the complex relationship between what research is telling us about how humans work and the implications of founding social policies on scientific claims.
At their most fundamental level, humans form values and make choices. Understanding the values they have and the choices they make requires understanding how we experience ourselves and our world which, in turn, requires that we more fully understand how how humans think, reason, deliberate, and perceive.
In particular, CCN's Ethics and the Brain Project organizes and supports events that address the following topics:
pain and suffering, medical treatments and research foci

health and well-being, healthcare policies practices

values, goods and rights, moral education and development

reasoning and deliberation, counseling and therapy

sensation, perception and experience

memory, identity and self-awareness

moral accountability and legal responsibility, state punishment and penal policies

learning, educational structures and policies

creativity, literary, artistic and musical invention and expression

beauty, appreciation, express
Benedicte Veillet
Ethics and the Brain Project Director
veillet@umflint.edu veillet@cognethic.org
Ethical Urban Living
Urban areas are towns, cities, and suburbs that feature high population densities situated in a built-up physical landscape. Within these spaces, social policies and legal institutions have a dramatic effect on the way we are able to live our lives, from quality of water, air and food issues to employment, educational and cultural opportunities and experiences; from matters of public and private health, safety and security to the expression of justice, liberty and freedom. Thus urban areas are the perfect place to see both how practices, both just and unjust, well-reasoned and ill-conceived, take effect.
Situated in Flint, MI, CCN and the Sylvester Broome Empowerment Village take seriously that policy decisions and social practices, both historical and current, have dramatically shaped and controlled the lives of individuals living in urban settings.
We bring together community members, researchers, academics and scholars as well as artists, performers, therapists, clinicians, policy-makers and educators to discover, implement, and advocate for social policies and practices, both locally and nationally, that will realize fairer, more just, and more equitable opportunities for all who live together in modern urban environments.
Through our organizational structure, programming, publications, and advocacy work we seek to center and amplify the voices of individuals who have been historically marginalized and systematically excluded from public policy decision making processes. In particular, we seek to amplify the voices of:
Native Americans, African Americans, Latinx Americans, and other historically marginalized groups of color

Immigrants and refugees

Low income individuals and families

The currently and formerly homeless

The currently and formerly incarcerated and individuals impacted by the criminal justice system

Sex workers

Religious and ethnic minorities

Individuals with mental health conditions

Individuals with disabilities

Other groups who have been excluded from social policy decision making in urban spaces.
Erica Britt
Ethical Urban Living Project Director
britt@cognethic.org
Jami L. Anderson, PhD
CCN Co-Director and Advisory Board Member
Professor, University of Michigan-Flint Philosophy Department
anderson@cognethic.org
My research and much of my teaching has concerned disability; specifically, I address how legal and social policies affect individuals with impairments and disabilities. I presented "Consent, Sexual Desire and Autism" the the American Philosophical Associations Pacific Division in April 2015. This talk and other talks I have presented recently have grown out of earlier work I did while putting together the book The Philosophy of Autism. My research is always strongly informed by, and is often a reaction to, work within other academic disciplines including law, particularly critical legal students, psychology, feminism, critical race theory and disability studies.
Jawad A. Shah, MD
CCN Co-Director and Advisory Board Member
President, Insight Institute of Neurosurgery and Neuroscience (IINN)
clinic@iinn.com
CCN was something I wanted to see exist for a variety of reasons. First, I feel that the brain sciences are very primitive in their underlying premises. We require a further, deeper inquiry into the philosophical underpinnings before attacking the issues empirically. We are making far ranging assumptions that I believe are flawed and are becoming too dogmatic. I strongly believe that this will delay our search for the answers: who are we, are we agents, what is free will, does it exist, what forces underlie our ability to plan, what are the neurological correlates, are there fundamental forces we are widely missing in our search for a unified theory. Also, ethical issues are deeply important to me. Addressing ethical matters is perhaps the key issue for society to explore in the near future. Historically, unethical decisions have lead human society into very precarious positions. A proper exploration, particularly in the context of brain sciences, may lead to significant contributions in the future. A second reason I wanted to create CCN is because I believe there is no more fertile ground for exploration and development of new ideas than a multidisciplinary team. By combining philosophers with scientists and clinicians and students in a meaningful way, I am convinced we will accelerate the development of the combined fields. I believe that philosophy has much to contribute in the formative stages of work in any discipline. We need to explore our premises and postulates in an intelligent way. Our theories should enhance our ability to explore truth, not inhibit it. Sometimes, in the process of inquiry, we fail to question because of our own established norms and beliefs.
I studied at McGill University in Montreal and the University of Manitoba prior to completing medical school at the University of Manitoba in Winnipeg, Canada where I was also raised. I completed subspeciality fellowship training in skull base neurosurgery at the University of Arkansas. My areas of specialty include brainstem surgery, vascular neurosurgery, brain tumours, complex spine and neuromodulation. I am involved in extensive research projects including clinical, patent work, biological/mechanical and electrical product development, industry sponsored studies, theoretical philosophy among other areas. I am a faculty member at the Michigan State University Medical School. I have been co-director of the Center for Cognition and Neuroethics since it was created in August 2011. I settled down in Flint, MI with my wife, a native of Flint, and children in the fall of 2003. I currently practice at McLaren, Hurley, and Genesys Hospitals.
Erica Britt, PhD
Director, Ethical Urban Living Project
Assistant Professor, University of Michigan-Flint English Department
britt@cognethic.org
Erica Britt is an Assistant Professor of Sociolinguistics in the English Department at UM-Flint. She received her Ph. D. in linguistics from the University of Illinois at Urbana-Champaign in 2011. She teaches courses in linguistics and language variation and her research focuses primarily on the use of African American Language in public and political speech. She has also developed an oral history project about life in Flint, Michigan entitled the Vehicle City Voices (VCV) Project. She is currently serving as president of the board of directors of the New Evolution Educational Center, a new nonprofit dedicated to expanding educational opportunities for children in grades K-12 in Flint.
Simon Cushing, PhD
Advisory Board Member
Associate Professor and Chair, University of Michigan-Flint Philosophy Department
cushing@cognethic.org
I have diverse interests and have written in political philosophy, ethical theory, metaphysics and philosophy of religion. Most recently I presented a paper on "The Metaphysics of Autism" at an interdisciplinary conference in England. It was an adaptation of my chapter from the anthology I co-edited with Jami, The Philosophy of Autism. Next, I hope to return to the issues of moral personhood that I last addressed in my article "Against Humanism," but this time informed by my evolving views on personal identity and what constitutes a good life. Besides Philosophy, my work has drawn from and responded to work in Psychology, Sociology and Anthropology. After receiving a B.A. and M.A. in Politics, Philosophy and Economics at Oxford University, I earned a Ph.D. from the University of Southern California, where my dissertation was "Citizenship, Political Obligation, and the "Right-Based" Social Contract Tradition."
Bénédicte Veillet, PhD
Advisory Board Member
Associate Professor, University of Michigan-Flint Philosophy Department
veillet@cognethic.org
I am interested in the mystery surrounding consciousness. I worry, along with other philosophers, that no amount of neuroscientific research will ever enable us to explain how and why it exists in a way we find satisfying. But this, I argue, has more to do with our first-person, introspective ways of thinking about our conscious lives: consciousness seems so puzzling and so far removed from brain processes because we have such interesting and unique first-person ways of conceptualizing our consciousness (using so-called phenomenal concepts). I wrote my dissertation, "Concepts, Consciousness and Content," at the University of Maryland, College Park and received my Ph.D. in 2008.
Chris Haufe, PhD
Advisory Board Member
Associate Professor, Case Western Reserve University
haufe@case.edu
My interests are in the history and philosophy of science. My graduate research focused on the use of evolutionary theory to explain aspects of human psychology and behavior. The study of scientific practice in psychology led me to look into more general questions about how views about nature ascend to the level of scientific knowledge. This, in turn, motivated me to look at the historical development of scientific knowledge, particular since the 17th century.
Abeer Al-Gharabieh, MD, PhD
Advisory Board Member
Director of Research, Insight Institute of Neurosurgery and Neuroscience (IINN)
Abeer has attained a degree in Medicine (MD) from Jordan University of Science and Technology and received a Ph.D. in Neuroscience from Central Michigan University. Her research focused on using induced pluripotent stem cells and neural progenitor cells as neuronal replacements therapy for neurodegenerative diseases. She also worked on studies using genetically modified stem cells for treatments of stroke and traumatic brain injury. Abeer is also conducting studies to test solid lipid curcumin particles and nanoparticles as treatments for glioblastoma and neurodegenerative diseases.
Zea Miller, PhD
Project Manager
miller@cognethic.org
My research generally explores the interplay of structure and meaning in cultural artifacts so as to uncover systemic models and rationally interrogate their coherence. With a Ph.D. in theory and cultural studies from Purdue University, I am particularly interested in the work of neuroethics in science fiction. I manage the administrative and technological affairs for the Center for Cognition and Neuroethics, including website design and edits. As the Production Editor for the Journal of Cognition and Neuroethics, I oversee the post-acceptance publication process, from designing the journal production files and copyediting forthcoming articles against the in-house style guide to publishing the content and submitting it to indexing services. Moreover, in collaboration with Dr. Anderson, I coordinate conference logistics and implement overall CCN marketing strategies.
Joel Zuehlke
Lecturer I, Philosophy Department
University of Michigan–Flint
jzuehlke@umich.edu
My interests suffer from shameless promiscuity, but most are located within ethics (broadly construed), and also on the bridge between philosophy and literature. I studied both English (Writing Specialization) and Philosophy here at the University of Michigan-Flint, then received an MA in Philosophy and Ethics Certificate from Texas Tech University in 2016. I am ecstatic to be a part of the efforts and goals of CCN, and look forward to contributing to them as an Acquisitions Editor for the Phables publication.
Lisa Gawel
Editor
gawel@cognethic.org
My journey in philosophy began with an ethics class during my first semester at U of M-Flint. I immediately changed my major to philosophy and added a women's and gender studies minor. My philosophy interests include disability, gender, sexuality and sports which I aim to focus on during graduate school at Eastern Michigan University. I am delighted to be part of the CCN team where I have the pleasure of reading informative manuscripts on a variety of interesting topics.
Alana Petsch
Student Assistant, Compos Mentis
Philosophy Major at the University of Michigan–Flint
apetsch@umflint.edu
Discovering CCN is what drove me to apply to UM-Flint. I'm interested in human psychology and behavior and believe philosophy to be a great tool to better understand the human condition. I'd like to use neuroethics to revolutionize the way we think about socially constructed phenomenons, such as autism and addiction.