Call for Papers
Deadline
February 28, 2020
Details
We believe that dialogue among people of diverse backgrounds and interests is the most effective means to refining one's ideas, and we want undergraduate students to have the opportunity to engage with one another towards this end. Papers on any topic of philosophy are welcome. If accepted to present at the MUPC, papers must be tailored to fit a 20-minute presentation window. After the presentation, there will be a 20-minute question and answer session. The purpose of this format is to encourage live dialogue between undergraduates with different backgrounds and training in the philosophical discipline. We encourage traditional philosophical treatments of these topics as well as papers using an interdisciplinary approach.
Only currently enrolled undergraduates are eligible to submit their academic work for consideration and inclusion in the MUPC. No work from graduate students will be considered, even if the work was written during their undergraduate career. This policy ensures that undergraduate students with comparable levels of training are given the opportunity to help support and educate one another in their areas of interest.
The annual Michigan Undergraduate Philosophy Conference is organized exclusively by students affiliated with the University of Michigan-Flint Philosophy department, with the guidance of the Center for Cognition and Neuroethics.
For further information, contact student editor Alana Petsch by emailing apetsch@umflint.edu.
Conference Issue
An issue of Compos Mentis: The Undergraduate Journal of Cognition and Neuroethics (ISSN: 2330-0264) will be dedicated to papers presented at the 8th Annual 2020 Michigan Undergraduate Philosophy Conference.
The conference issue of Compos Mentis is intended to be a counterpart to the presentation experience, serving as an outlet for students' fully developed work. Papers presented as talks at the annual Michigan Undergraduate Philosophy Conference (MUPC) are eligible to be submitted and reviewed for publication in the May/June issue of Compos Mentis. Before submitting papers for publication in the conference issue, presenters are asked to thoroughly revise their papers in light of any comments, questions, objections, or criticism that conference participants offer regarding their presentation. The purpose of this format is to emphasize the importance of the critical process of writing a philosophical article, rather than merely displaying the paper as it is initially submitted.
The conference issue of the Compos Mentis journal is entirely managed by undergraduate students affiliated with the Philosophy Department at the University of Michigan-Flint. To support the intellectual education of undergraduates, Compos Mentis does not charge authors publications fees. Accessing all Compos Mentis publications is free and open to the public.
Mandatory Submission Formatting Requirements
Submitted papers must be in strict conformity with the CCN Formatting Requirements. Citations must exactly replicate the formatting as exemplified on the CCN Formatting Requirements page. We require that papers be between 4,000 and 7,000 words in length. Include with the paper an abstract no more than 300 words and up to 10 key words/terms. Articles submitted to Compos Mentis must use the Chicago Manual of Style author-date system. In this system, in-text citations are parenthetical (not footnoted as it would be in notes-bibliography) and include the author's last name and the year of publication, and the page or page-range: e.g., (Williams 1995), (Smith 1992, 45–47), (Williams 1995, 80; Smith 1992). Citations are assembled on a references page (the references page also takes the Chicago author-date style, not Chicago notes-bibliography style, and not MLA works cited).
The Opioid Crisis Medical Conference
June 20, 2020
7:00 AM – 5:00 PM
4800 South Saginaw Street
Flint, MI 48507
First Floor Auditorium
Conference Details
Organized by the Center for Cognition and Neuroethics, sponsored by University of Michigan-Flint Philosophy Department and McLaren Hospital.
Continuing Medical Education
Up to 16.0 AMA CME Category 1 Credits Awarded for Full Participation
Faculty Disclosure
The following speakers have indicated that neither they nor their spouse or partner have Conflicts of Interest. Nor do they have financial relationships with a commercial interest related to their respective presentation: Forthcoming. The following planning committee members have indicated that neither they nor their spouse or partner have conflicts of interest related to this event: Forthcoming.
Educational Goals
The intent of this medical seminar is to increase awareness of current and evolving research, improve knowledge of current evidence based national guidelines and improve outcomes of patients/families/organizations in the identification, diagnosis, treatment and prevention of an opioid addition. The overall desired result of this program is to improve physician to physician collaboration through improved communication, expedited patient care and services increased use of industry standards and guidelines, leading to increased positive outcomes for all stakeholders.
Accreditation Statement
This activity has been planned and implemented in accordance with the Essential Areas and Policies of the Michigan State Medical Society Committee on CME Accreditation through the joint sponsorship of McLaren Health Care and the Center of Cognition and Neuroethics and the Insight Institute of Neurosurgery and Neruroscience. McLaren Health Care is accredited by the Michigan State Medical Society Committee on CME Accreditation to provide continuing medical education for physicians.
Credit Designation Statement
McLaren Flint designates this live educational activity for a maximum of 16.0 AMA CME Category 1 Credits. Physicians should only claim credit commensurate with the extent of their participation in the activity. In the State of Michigan, Category I Physician Credits are applicable to Nursing CEUs. Participants must fully participate in the activity and complete an online activity evaluation and post test questions, if received by presenters, with a passing score of 70 percent or greater by July 15, 2019. See the program instruction sheet distributed during the activity for the online activity link. Post-tests will not be graded and credit will not be processed until the online evaluation and post-test has officially closed for response. Please allow two weeks to grade post-tests and process and upload credit after the evaluation and post-test has closed.
Validity Statement
All the recommendations involving clinical medicine in a CME activity must be based on evidence that is accepted within the profession of medicine as adequate justification for their indications and contraindications in the care of patients. All scientific research referred to, reported or used in CME in support or justification of a patient care recommendation must conform to the generally accepted standards of experimental design, data collection and analysis. Providers are not eligible for MSMS accreditation or reaccreditation if they present activities that promote recommendations, treatment or manners of practicing medicine that are not within the definition of CME, or known to have risks or dangers that outweigh the benefits known to be ineffective in the treatment of patients.
Agenda
Forthcoming
Call for Proposals
Legal systems play a tremendous role in defining, creating, assisting and sustaining disability. In this two day seminar we will be looking at the relationship between law and disability. Suggested topics include, but are not limited to:
The Americans with Disabilities Act, Rehabilitation Act and/or Fair Housing Act

Legally useful definitions of disability and impairment

Accommodation and Accessibility

Mental Illness and the legal system (criminal justice, employment, housing, public accommodations and so on)

Cognitive and/or Intellectual Impairments and the legal system (criminal justice, employment, housing, public accommodations and so on)

Education, Discipline, "Stay Put" policies, Restraints and Seclusion

Competency Determinations

Disability and Class, Race, Gender, and Sexuality and the Law
Proposals (up to 1000 words) are due March 31, 2020. Please include a brief (no more than two pages) resume. Participants should prepare talks up to 30 minutes and expect 20 minutes for discussion to follow each talk.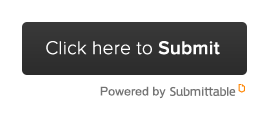 Law and....
Law and Disability is the first of the Center for Cognition and Neuroethics's summer seminar series, "Law and..." In each two day seminar, participants will benefit from intense conversations with a small group of scholars, researchers and practitioners interested in working together and developing their ideas as well as making professional connections. These seminars will be limited to 16 participants. There is no registration fee. CCN will cover meal and housing (in the spacious and comfortable student dorm rooms at University of Michigan-Flint) costs. Participants must cover their own travel costs.
Upcoming Law and....summer seminars
Law and Family (July 2021)

Law and Medicine (July 2022)

Law and Punishment (July 2023)

Law and Children's Rights (July 2024)

Law and Elder Rights (July 2025)
---